Analysis of parking data in Berlin
Mapping existing parking spaces within the Berlin S-Bahn Ring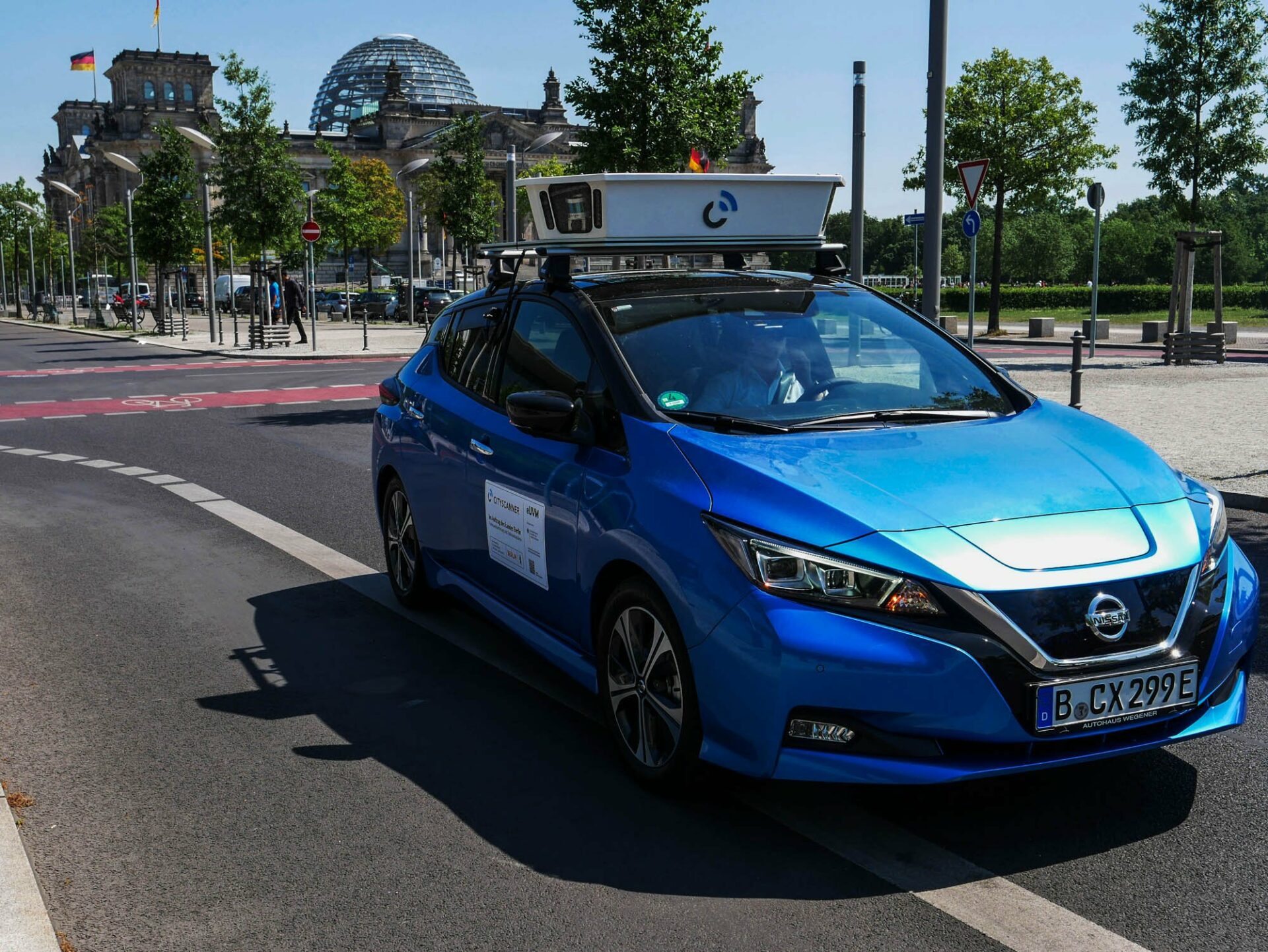 Mapping existing parking spaces within the Berlin S-Bahn Ring
Challenges
Mapping existing parking spaces within the Berlin S-Bahn Ring
Documentation of the occupancy of parking spaces
Working area – 88km2
Different types of parking zones
Occupancy analysis taking into account different time frames (hourly, weekly, periodic comparisons)
Driver behavior statistics, incl. parking time
Compliance of the project with the applicable provisions of the GDPR
Solution
Four cars equipped with the latest CITYSCANNER® system drive through the selected area – one car a day covers up to 160 km of the route. Vehicles in motion record the roadside with high-resolution cameras, LiDAR laser scanners and GPS.
In order to draw conclusions about the duration of a stop and the parking space search traffic, partial data from the license plates of parked and moving vehicles are collected and analyzed.
Data processing and full anonymization of pedestrians and vehicle registration plates in the image data takes place already in the vehicle – the registration of public parking spaces under this project is solely for analytics and is not used to control or punish parking violations.
The data collected during the project is analyzed in terms of:
The quantification and location of parking spaces or the potential change of their intended use
The volume of traffic related to searching for parking space depending on the availability of parking lots, their use, day of the week and time
Calculating the impact of traffic on the use of parking spaces
The influence of the pricing policy on the use of places
Effects after introducing changes in the management of parking space
Planned project completion date – December 2023.