IoT data collection and analysis – an important source of competitive advantage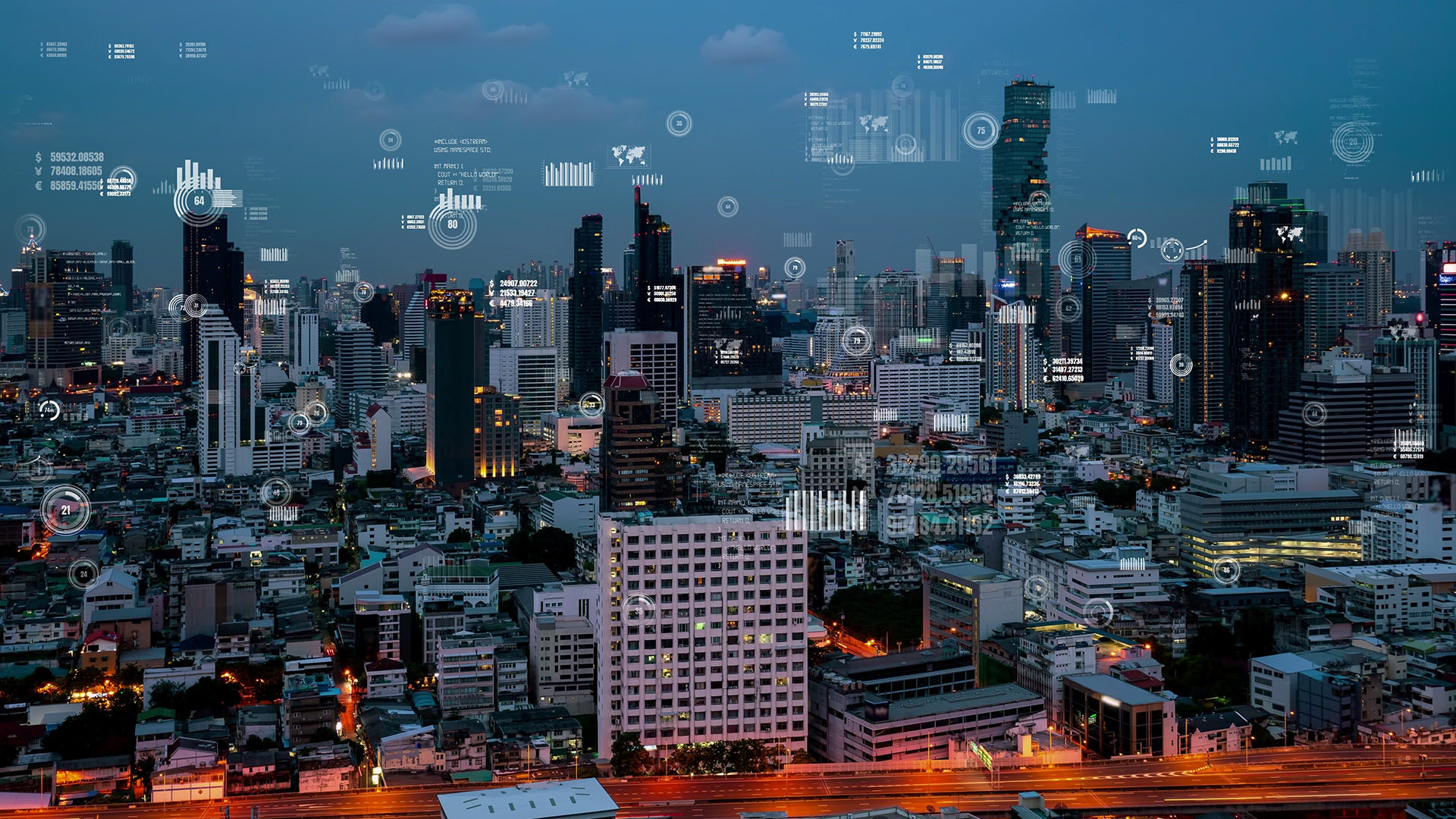 The Internet of Things (IoT) is a concept that has been actively extending to other aspects of our lives for several years. More and more devices are connected to the network, more and more of them can communicate with each other. In virtually every branch of business, there are new possibilities of sending and collecting all kinds of parameters, statistics and data.
IoT brings new possibilities and new challenges
However, there are further challenges behind these information gathering possibilities. To enable communication between IoT devices, it is necessary to integrate them and unify the communication method. Data collected by these devices must be properly transmitted and stored, ensuring their integrity and security. And this is only the first important step in collecting business-critical data. Another is their appropriate analysis and use for often specific business needs. Without it, data collection itself is a waste of time and money.
Communication between IoT devices
What data can IoT devices collect and transmit? Basically any, depending on our business needs. In the case of a company managing parking meters in the paid parking zone, a control device connected to the network can read the functional parameters of the device (battery status, mains voltage, status of the payment terminal, availability of a paper roll in a thermal printer, etc.). Additionally, it can also collect and transmit statistics on parking fees.
If we add communication between different IoT units (in this case, controllers connected to individual parking meters), monitoring of the basic parameters of the device can be used, for example, to display information for the driver about another parking meter closest to him, if the device runs out of paper for printing or there is a problem with accepting card payments . Communication can be implemented directly between devices or through a central system, and it is performed on the basis of one of several standard protocols, such as one of the most popular ones – MQTT (MQ Telemetry Transport).
For devices with more extensive functions, such as, for example, self-service car washes, the basic operating parameters of the device can be extended with additional components, such as the availability of washing agents or water. The collected payment data can, in turn, be used to analyze the sales of individual washing programs and their appropriate modification for selected hourly intervals, working days and holidays.
Such communication may contribute to improving the quality of services or introducing new functions that are unavailable in the absence of communication between devices. This leads us to another challenge related to IoT, namely communication with the central unit and transfer of collected data, as well as, most importantly, enabling the appropriate processing of data.
Data transfer to the IoT system
However, before we can analyze the data, it must first be delivered to the appropriate system. In general, two approaches can be distinguished here: an entirely own solution, i.e. a server to which IoT devices connect directly, or the use of ready-made services available in the cloud. The main providers of cloud solutions have prepared a whole range of services adapted to IoT. For example, Amazon (AWS) currently offers at least a dozen of them (more information on AWS IoT websites). However, their implementation can still be a business challenge, although it is certainly simpler than creating your own system from scratch, and at the same time offers a lot of freedom in adapting the tools to your own needs.
On the occasion of the subject of data transmission, it is worth noting that it can be bidirectional. In the above-mentioned example of a car wash, such transmission from the system to the IoT device may allow remote management of washing devices, setting temporary promotions and dynamic change of price lists. Therefore, it is definitely a useful tool that allows not only to diagnose the equipment, but also to adjust the business offer to the current needs, almost immediately.
Analysis of data provided by IoT devices
When the data from the devices is collected and sent, we come to the point – to their presentation and analysis, which in turn will enable appropriate action – corrective (in the case of reported deviations from the standard operating parameters of the target devices) or business (changing the offer to better match it). to customer needs). Without the implemented tool in the form of a data collection and processing system, we will not achieve the basic assumptions, no matter what they are.
The collected data is also becoming a source for advanced analytics, which is more and more often used in systems supporting the management of electricity production from renewable energy sources. In addition to the systems for monitoring the operation of individual devices and collecting data used to optimize production, properly prepared analytical models are able to correlate weather forecasts and data from other external sources and to estimate energy production.
Preparation and implementation of such a system can be a time-consuming process, especially if we plan to introduce extensive presentations, analyzes or additional artificial intelligence (AI) modules, for example to predict failures before they occur.
So let's start with something simpler, i.e. collecting the basic parameters and displaying them in a clear form. Another basic functionality that it is good to introduce at the beginning is a notification system about incorrect values ​​of technical parameters, i.e. simply speaking about failures. Access to such basic data will allow us to obtain information important for our business in a relatively short time, possibly influencing the modification of the approach to the customer or the services offered.
Such implementation of basic analytics based on data provided by IoT devices can be additionally accelerated, relying on ready-made tools on the basis of which you can develop and adapt your own system. Here again, the Amazon (AWS) offer will be a good example, such as IoT Analytics.
What's next?
To sum up, by performing the initial analysis, then implementing IoT communication with the system (e.g. in the cloud), and then processing the provided data, we are armed with a very useful tool – knowledge. Based on the information obtained, we can respond much faster to the needs of our customers and the activities of the competition, as well as to better optimize the service and operation of our devices, regardless of the industry in which we operate.