Closer look at a terminal
P2 terminals are unique devices that can be used not only to accept cards, but also as a real business combine and promotion tool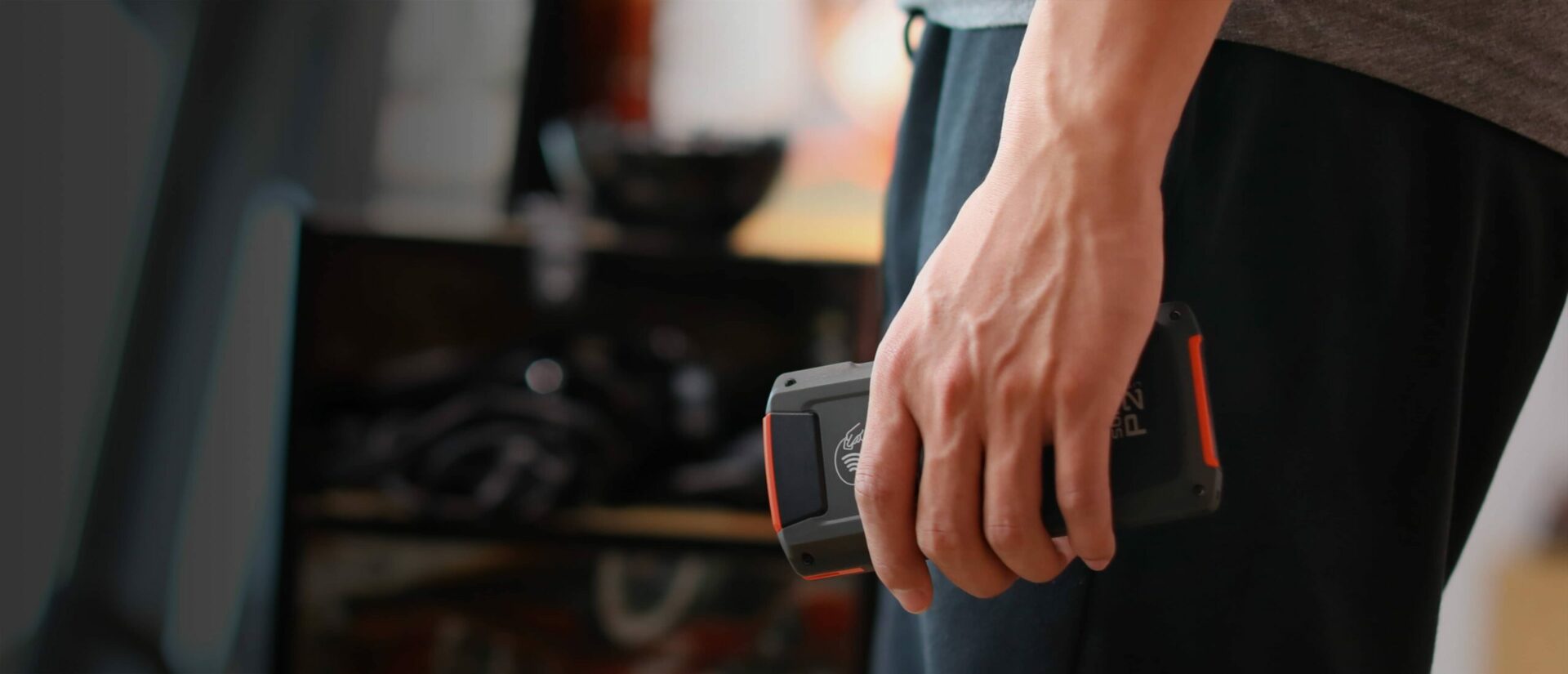 P2 terminals are unique devices that can be used not only to accept cards, but also as a real business combine and promotion tool
Is it still a  terminal?
A large, touchscreen, contactless module, GPS, Bluetooth, and Android as an operating system – how exactly does the Sunmi P2 differ from a phone? And how do the individual versions differ: P2, P2 Lite, P2 Pro or P2 Mini?
The answer to the first of these questions is not so simple. Depending on how you look at it, the P2 series terminals are hardly different from phones, they differ only visually or … fundamentally different.
Let's start with the visual differences, as these are quite obvious. After all, which phone is integrated with the printer or has slots into which you can insert a payment card? The latter are also the reason why the terminals are a bit more bulky than modern smartphones.
These differences, however, quickly cease to be noticeable (especially in the case of the P2 Lite model, which does not have a built-in printer), because thanks to the Android system, the average user of the P2 terminal will immediately feel at home.
If, of course, the term "like at home" fits a fully mobile device 🙂
In any case, operating the terminal is as simple as operating a smartphone. It is no longer an inaccessible device that communicates with the world through mysterious codes that only service technicians can understand, or requires mysterious key combinations to activate some of its functions. It's an Android device on board, and that means simple and user-friendly operation.
A friendly device, professional standards
However, the similarity to "home" appliances, which we often treat as toys, should not be confusing. P2 series terminals are devices designed for professional applications: financial transactions. This means that reliability, stability and safety are of key importance.
The expression of the former is something we have completely forgotten about in smartphones, i.e. a removable battery. Thanks to this, the device can be used for several consecutive shifts, even if it is not possible to connect it to the charger or docking station for a long time.
Safety, in turn, is made up of a number of factors. The first is advanced cryptographic technologies that guarantee confidentiality and integrity of transmitted data. It is thanks to them that the Sunmi P2 terminals have been certified by Visa and MasterCard, and thus allowed to handle transactions made with these cards.
The second is the security of the system itself. The devices of the Sunmi P2 series work under the control of Android 7.1 and 9.0. From the perspective of the owner of a modern phone, it may seem like an old system (Android 11 is already installed on the latest "flagships"), but in the case of equipment for professional use, the better is often the enemy of the good. New systems mean not only new features, but also new bugs in operation and new vulnerabilities.
Proven solutions above all.
New functions in the case of a device that is primarily to work, are not particularly needed (the more so that the seventh version of the Google system was already a really rich edition). In turn, errors and gaps should understandably be avoided.
Similarly, the technical specification (amount of memory or processor used) may seem poor compared to modern phones. However, the use of proven elements promotes stability, and besides, even such "modest" parameters are more than enough not only for quick payment execution, but also for the efficient operation of business applications and high-quality multimedia.
Terminal ready for the future
Android as an operating system has one very important, though not very obvious, advantage: due to its enormous popularity, there are many programmers on the market who specialize in writing applications for this system. Thanks to this, Android-based terminals can count on constant development – the emergence of newer and newer applications and constant updating of the existing ones. And it is the applications available in a dedicated store that determine the uniqueness of the device and make it possible to make P2 terminals so unique devices that can be used not only to accept cards, but also as a real business combine and promotion tool.
Traditional terminals are in a much worse situation in this respect: due to the older architecture, it is more and more difficult to find specialists who could program this type of device. Therefore, any gaps or errors may wait longer to be eliminated, and it is difficult to talk about development – which is very limited due to hardware issues – at all.