Our Soultions
Smart City
Passenger information
Passenger information board
Electronic paper technology that allows to create in an ecological and efficient way any messages for the public communication passengers. The e-paper timetable consists of two waterproof screens (13.3 ″), controlled by a central system. It informs passengers about important messages and vehicle arrival prediction thanks to GPS technology.
Each change of content no longer requires a duty officer, it is done remotely and automatically. The board supports several languages, making the city more tourist-friendly.
Ask for details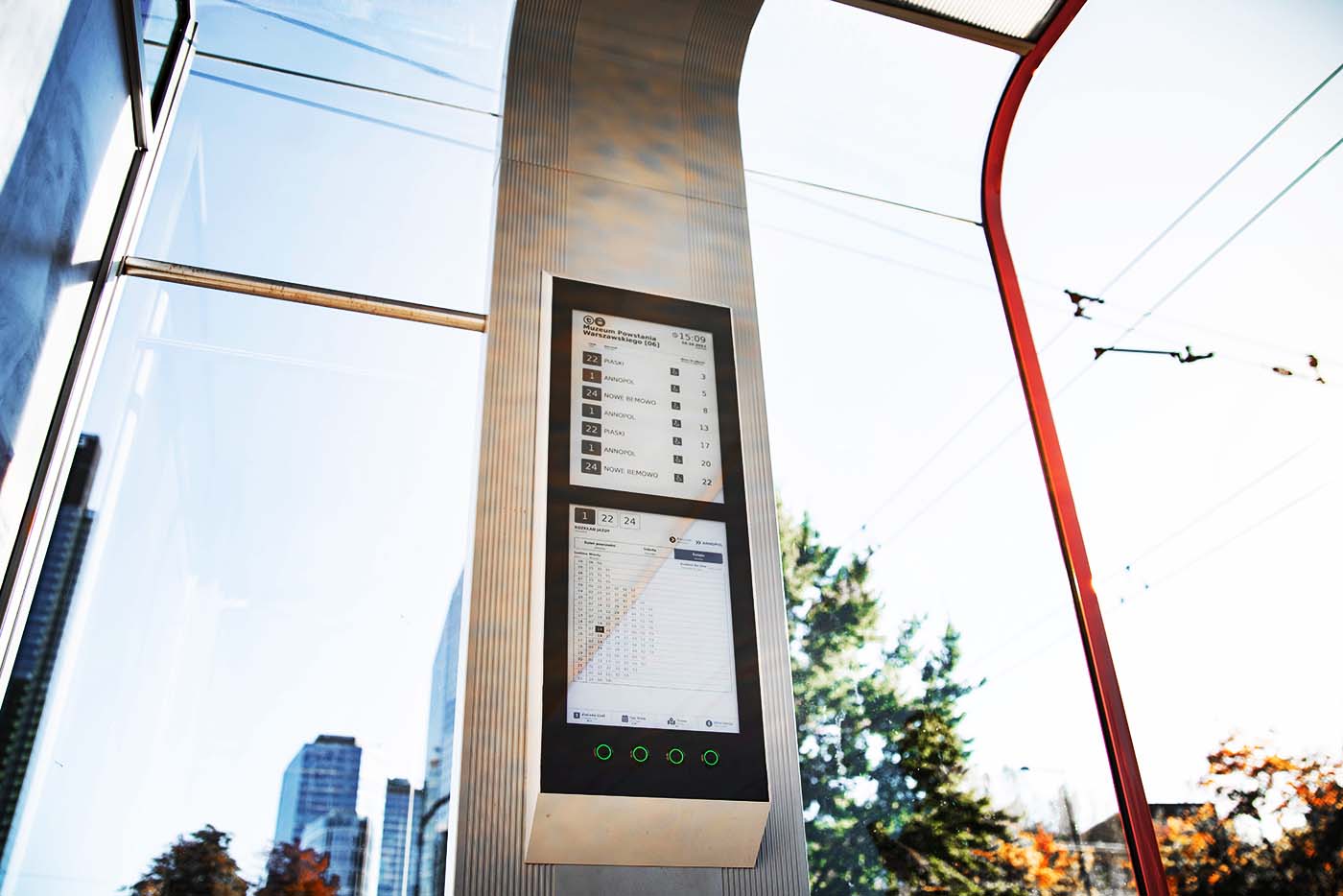 Reduced information update time
Modern design
Ecological technology
Real-time prediction
How does an e-paper timetable work?
The screen works in extreme temperatures, from -20 ° C to + 50 ° C. E-paper timetable consist of two screens, each 13.3 " in size and they can be updated with the use of a central system or an external source of information selected by the client.
With a 12V power supply, e-ink screens can also use energy from twilight light (e.g. street lamps). The solution can also use solar panels located, for example, on the roof of the bus stop, which will produce enough energy for the screens to change information throughout the night, once a minute.
Find out more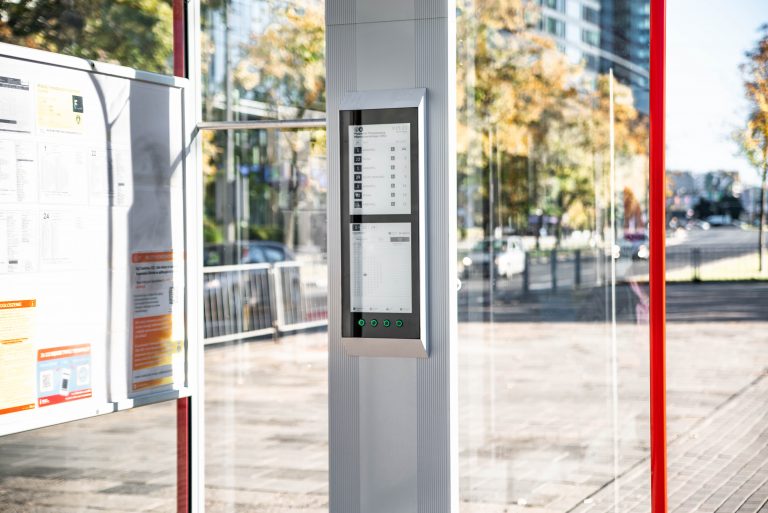 Ask for an offer
Would you like to learn more about our offer or have any questions about specific solutions. Please do not hesitate to contact us.